Books
My most recent work is the Dungeons & Dragons' Young Adventurer's Guides series, published by Ten Speed Press. Six books are already available, with the seventh title, Places & Portals, launching in September 2023. There's also a box set which collects the first four books, and an upcoming Monsters & Creatures Compendium which brings together all the creature profiles from the first six titles in a single, extra-thick edition.
For more information on these books, please check out the Penguin Random House website!
Dungeons & Dragons: The Ultimate Pop-Up Book brings classic D&D characters, creatures and settings to life as never seen before! Jim Zub and I worked with pop-up engineering legend Matthew Reinhart to craft a story filled with interactive moments and easter eggs sure to delight fans new & old. Launching in stores on May 30, 2023, with pre-orders available now.
I was also the founding editor and writer for Manga Classics, a publishing line which adapts beloved literary classics into authentic manga editions. For more information, please visit the Manga Classics website, which includes preview pages, teacher guides and more!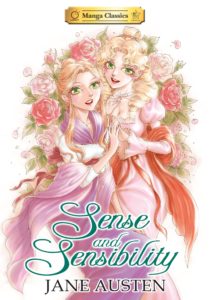 Available for order at Indiebound, and in Comic Book Shops, Barnes & Noble, Amazon.com, BookDepository.com, and more!